2011.3.15
■3D-jacquard !!!
Maruman's 3D-jacquard textile awarded Trend-prize in Japan Textile Contest 2010.
This innovative textile is born from the passion that is people should make an attention to the fabric more and more.
For several years, we have tried and errored to make that.
And we created 3D-jacquard with amazement.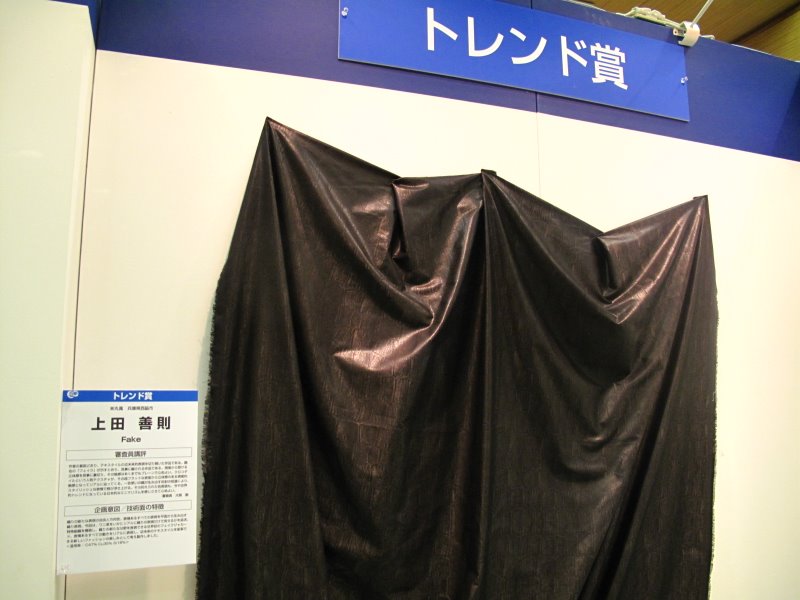 ■What is "3D-jacquard"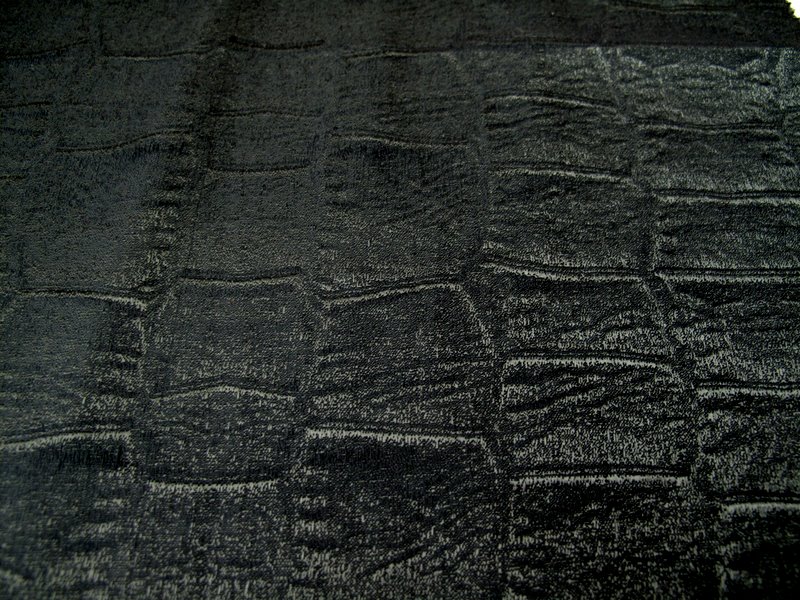 At first, we think this is a crocodile lether.
But that is just flat-textile.
This is made by MARUMAN's high-tech jacquard weaving, anyone cannot make a copy.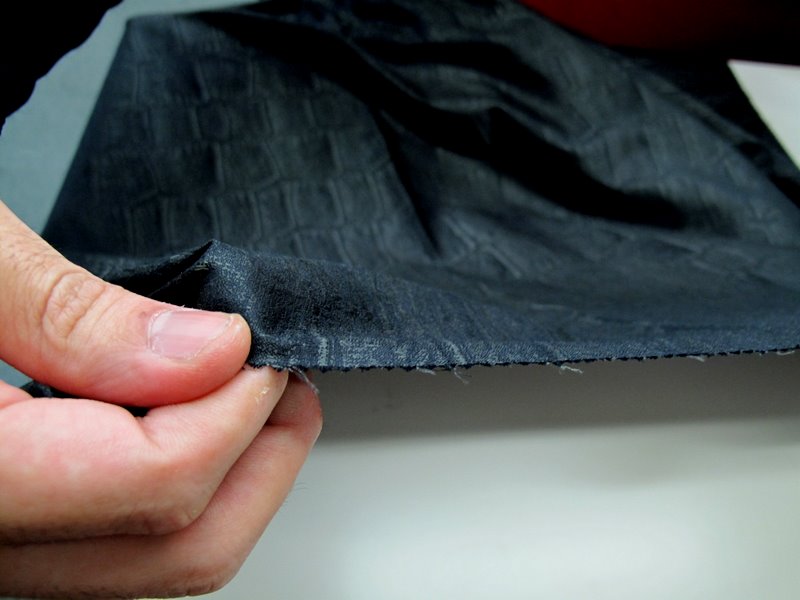 The Jacquard loom is a mechanical loom, invented by Joseph Marie Jacquard in 1801, that simplifies the process of manufacturing textiles with complex patterns such as brocade, damask, and matelasse.
The loom is controlled by punched cards with punched holes, each row of which corresponds to one row of the design.
In that case, puched cards takes a lot of time and cost to make it.
Recently, Computer jacquard system is invented, so jacquard textile is easier and more complex than before.
And we are brushed up the skills based on our knowledge for 100 years.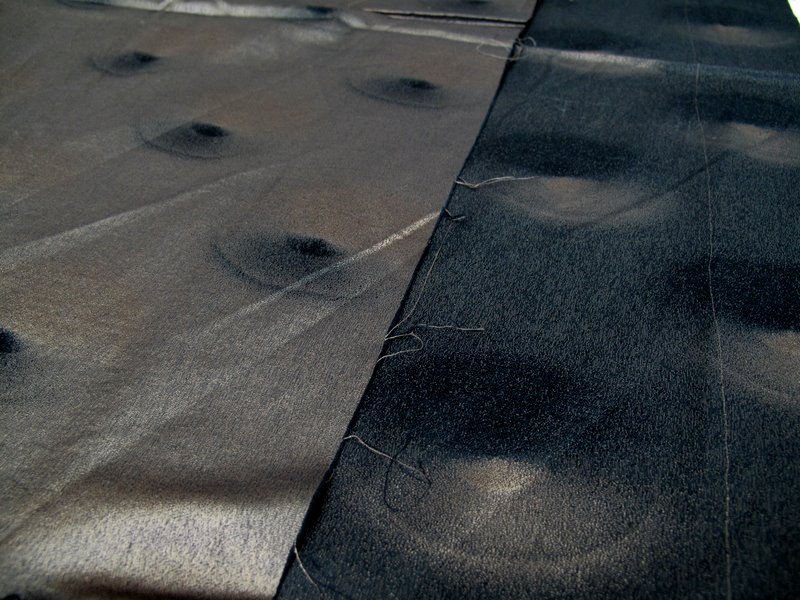 ■Difference of another fabric
3D-jacquard looks like tric-art.
After a bit, you realize that is not leather, just flat-textile.
That looks like the print-fabric, but 3D-jacquard's expression is more deeper and more sensitive than print-fabric.
Because 3D-jacquard is made by yarn dyeing one by one.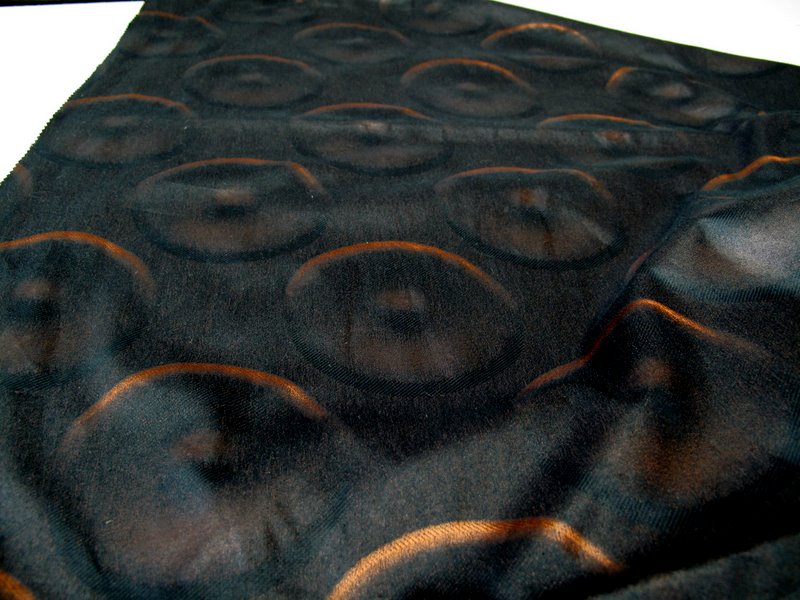 ■In the future
Continuous improvement of technology is very important.
And we keep looking for more expressive textile when person put on that and move around.